A unique campsite in the centre of Carnac Plage
Located between Quiberon and the Gulf of Morbihan in southern Brittany, our campsite enjoys a fantastic location in the centre of the seaside resort of Carnac. Just 300 metres from a sandy beach and the nearest shops and restaurants, it is the perfect place to enjoy a family and car-free holiday.
Renowned worldwide for its famous standing stones, Carnac is the perfect place to discover Brittany's heritage and join in the numerous local activities and Breton festivals. Whether you are travelling alone or with the family, on foot or by bike, there is a host of experiences and unforgettable moments waiting for you here.

Forget the car, settle down and enjoy your vacation with family or friends. By foot or by bike, you are close to the large beach, shops and restaurants
Our campsite presents you its new bathing and sliding areas. A park of over 2000 m² for children and adults.
You will really enjoy the added comfort of our new 'premium' mobile homes with television, WiFi, a dishwasher, air-conditioning and barbecue.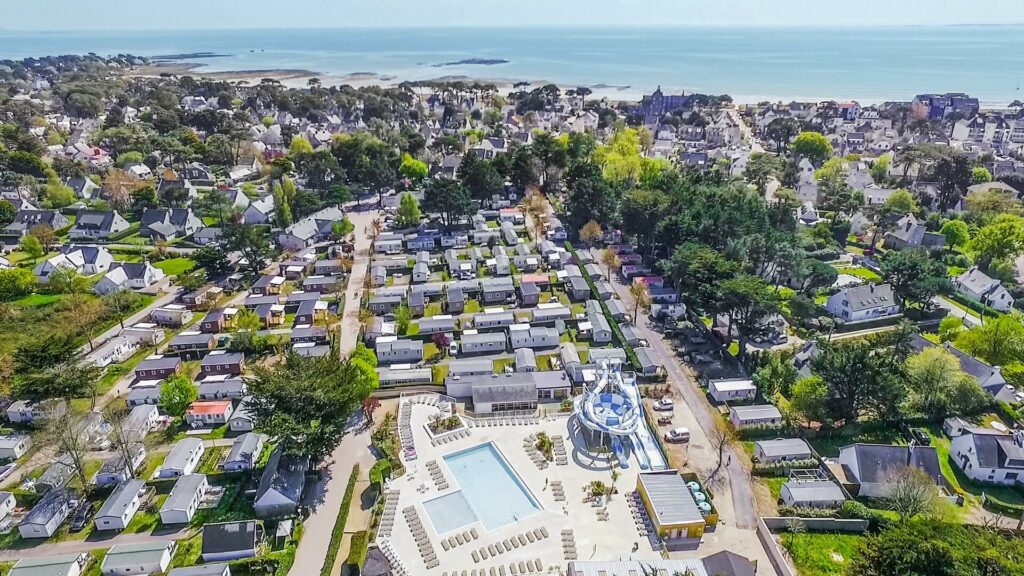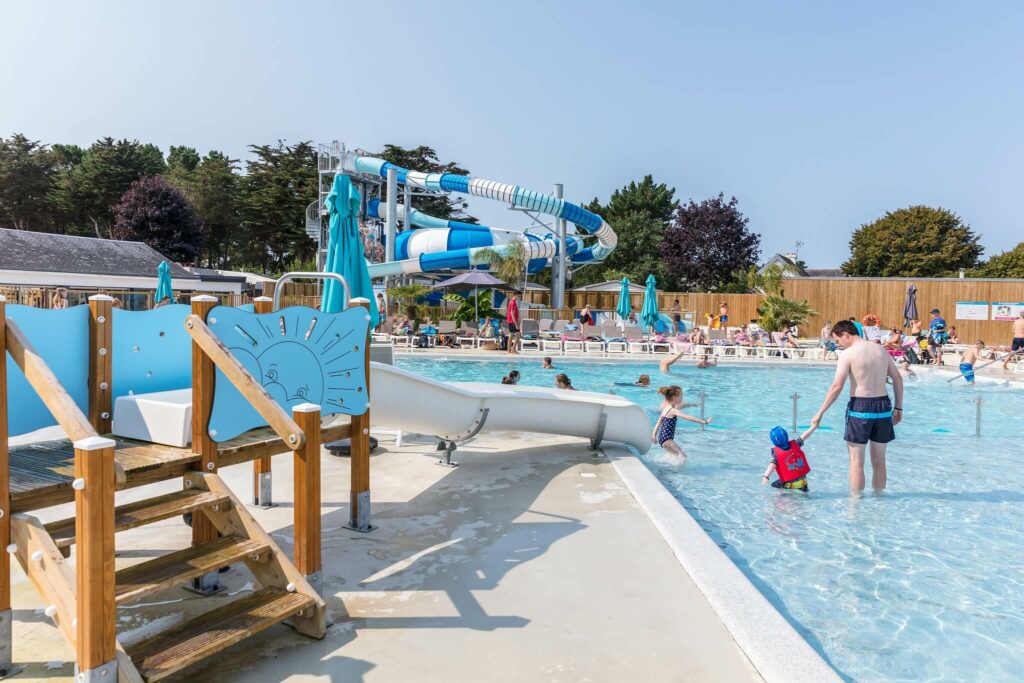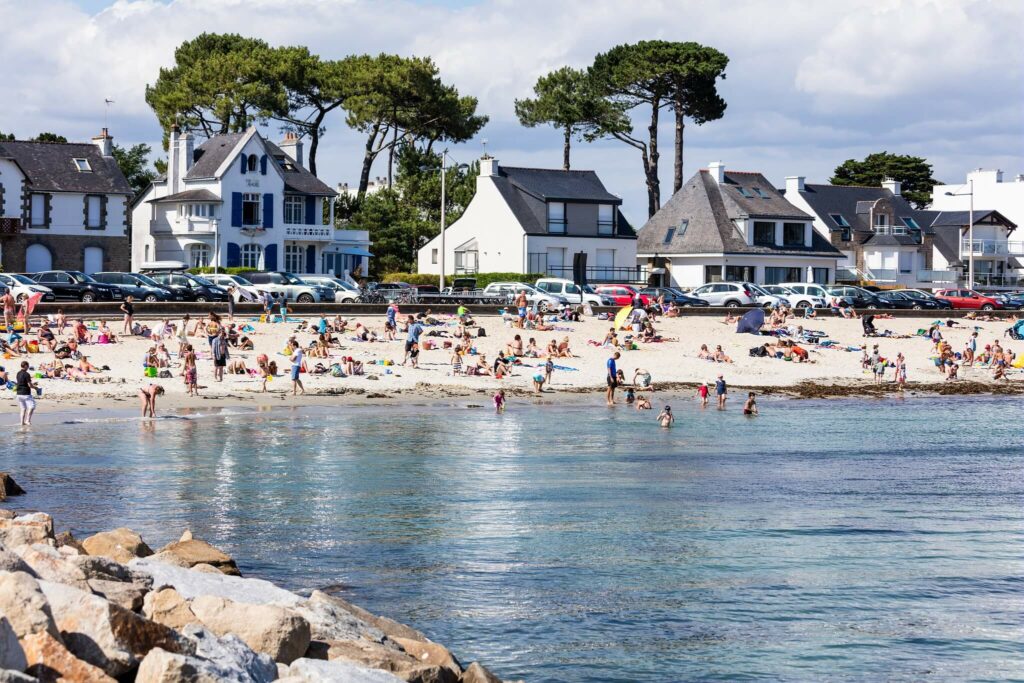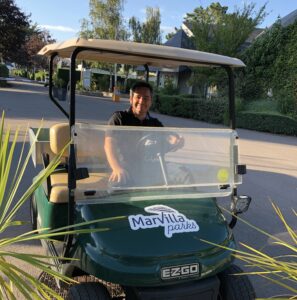 Welcoming is more than a skill, it's a promise. My entire team and I are committed to offering you the best for unforgettable holidays. We're happy to welcome you to Les Menhirs campsite, the ideal place for relaxing with your family, just a stone's throw from the great beach of Carnac…
See you soon!
– Cyril GOBET, campsite manager –
Our mobile home fleet is regularly replaced and comprises three ranges. They allow you to choose the holiday accommodation that best suits your needs. Choose between Premium, Comfort or Classic and you can see the prices and availability straight away.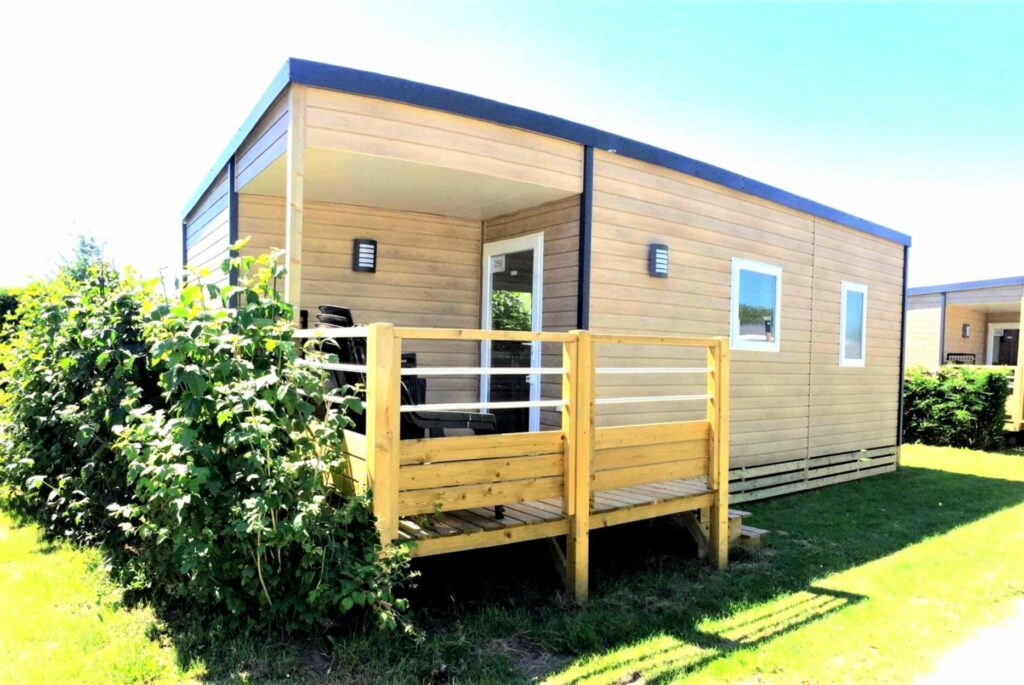 PREMIUM RANGE
Enjoy more comfortable more modern accommodation with our premium range. Our new "Premium" mobile homes are based on larger plots. They are packed full of home comforts: air conditioning, barbecue, TV, dishwasher, toaster, hair dryer ,sheets and a Wifi connection*... All the quality equipment you need for a marvellous holiday!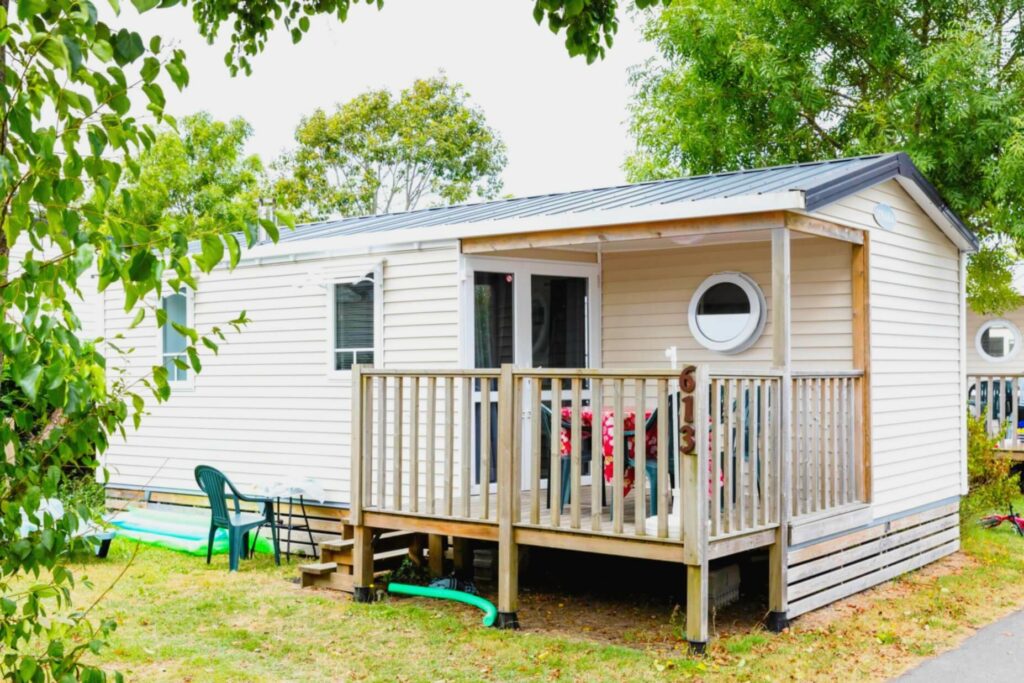 COMFORT RANGE
When you book your next holiday, choose the "Comfort" mobile home range that includes only high-quality rentals, guaranteed to be less than 10 years old. This well-designed space is suitable for 4-8 people and your mobile home comes complete with a well-equipped kitchen, bathroom, separate WC and the option of choosing 2, 3 or 4 bedrooms.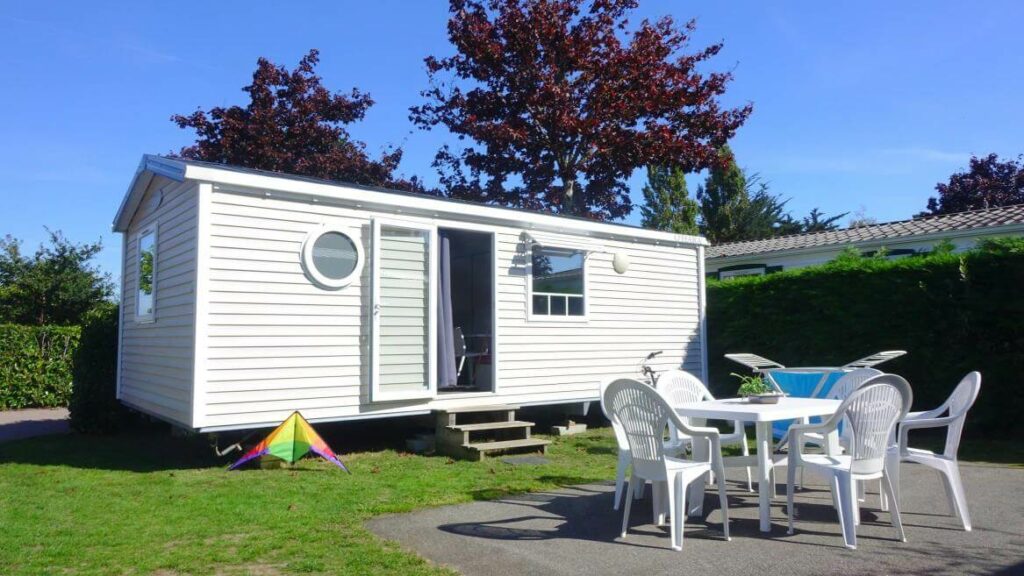 CLASSIC RANGE
Our "Classic" mobile homes range includes only rentals offering the best value for money, that we have selected specially to ensure your holiday is truly relaxing. This well designed space is suitable for 4-6 people and your mobile home comes complete with a well-equipped kitchen, bathroom, separate WC and a choice of 2 or 3 bedrooms.

A great location
350 metres from the beach

A range of top quality services
during your holiday

Entertainment all season long*
For adults, Teenagers and Children

Water park
2000 m² Water park
*from the opening to the first week until the end of the high season