Camping Les Menhirs
SHOPS AND RESTAURANTS
So that you can enjoy a stress-free, peaceful holiday, Camping des Menhirs has a number of shops and catering services tailored to the needs of the whole family. Because peace and quiet go hand in hand with holidays (hours vary during the season).
SHOP
Open all season, the shop has all your essential products. It offers a wide selection of fresh produce, local products, souvenirs, postcards and beach items.
Bread and pastries are available for breakfast from 8:30am. Quality, freshness and no need to place an order – the perfect way to start the day.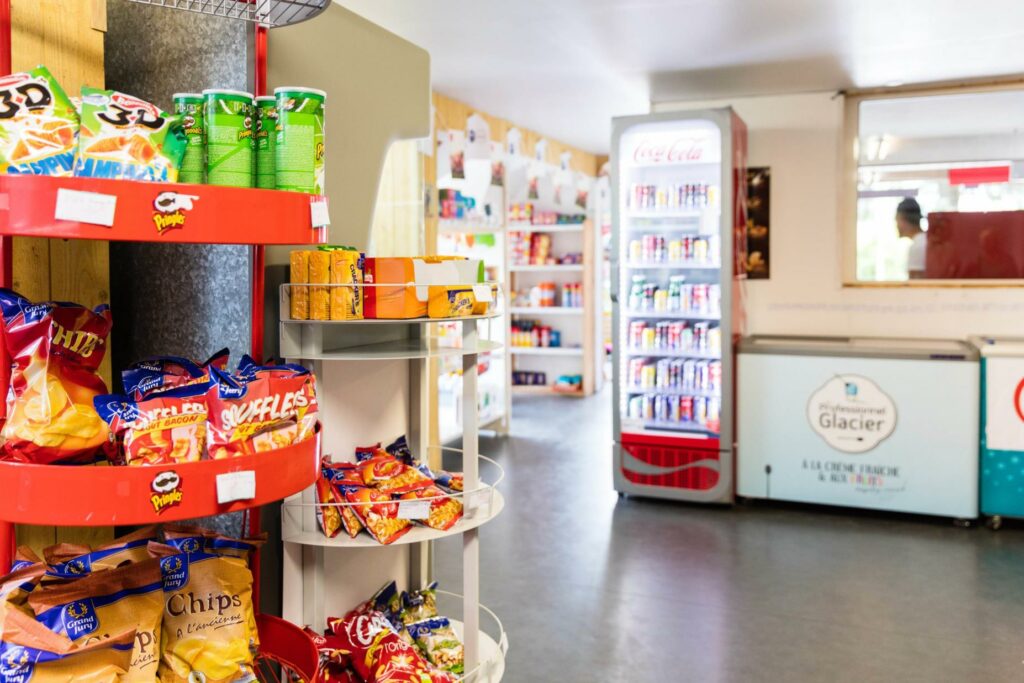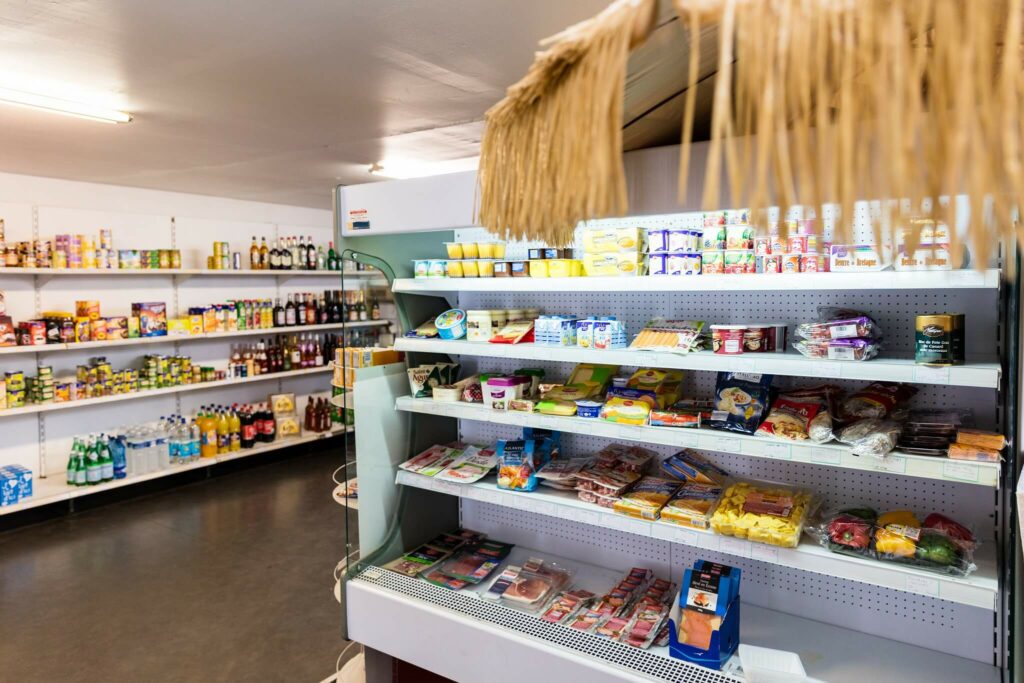 BAR
During the day, after a dip in the pool and several runs down the slides, come and enjoy an ice cream and refreshments on the terrace of the bar. In the evening, when you're on the way back from a walk or trip out, you can treat yourself to a cocktail with friends or family. The campsite bar is the ideal place to idle away a few leisurely moments and enjoy a get together over a drink. A wide selection of drinks will satisfy the whole family.
Open all season, lots of events are organised in the bar, including cocktail games, Cuban nights, karaoke, as well as coverage of all the major sporting events of the year.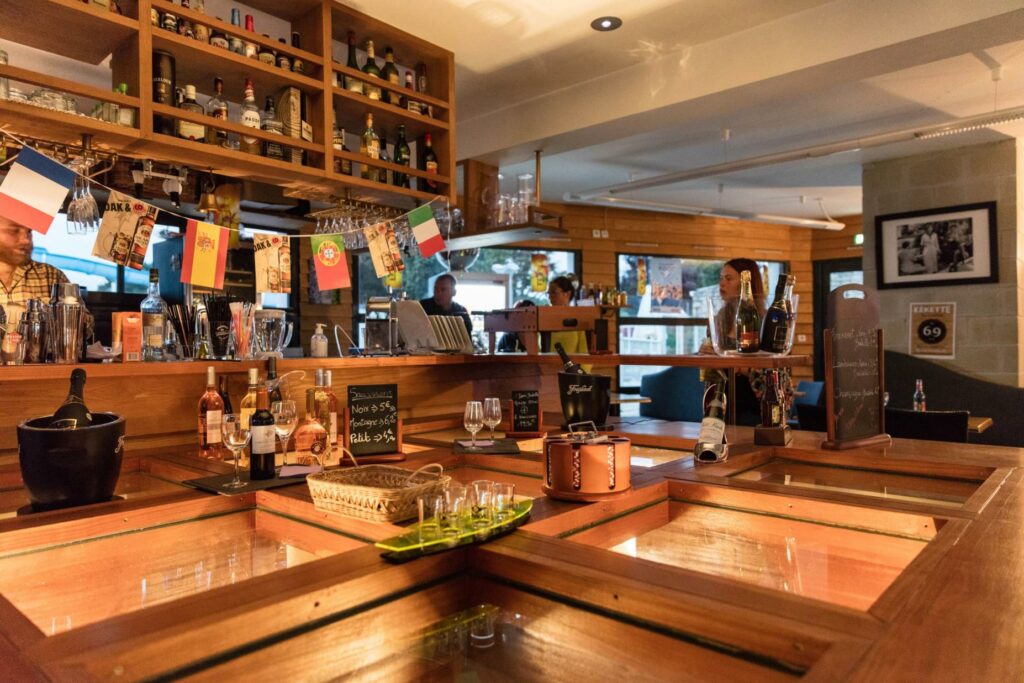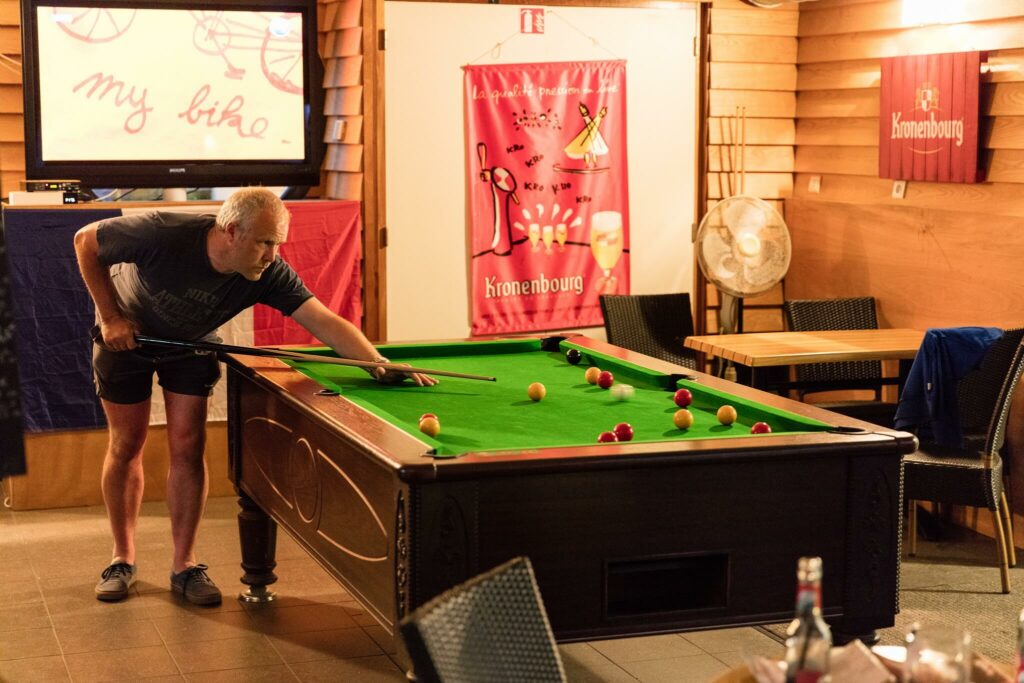 SNACK
Next to the water park and entertainment areas, you'll find that the snack hut is ideally located so you can enjoy a quick energy boost.
The snack hut offers various dishes to eat in or take away : burgers, pizzas, bruschetta, paninis, and waffles for lunchtime or a snack – there's something for all tastes.